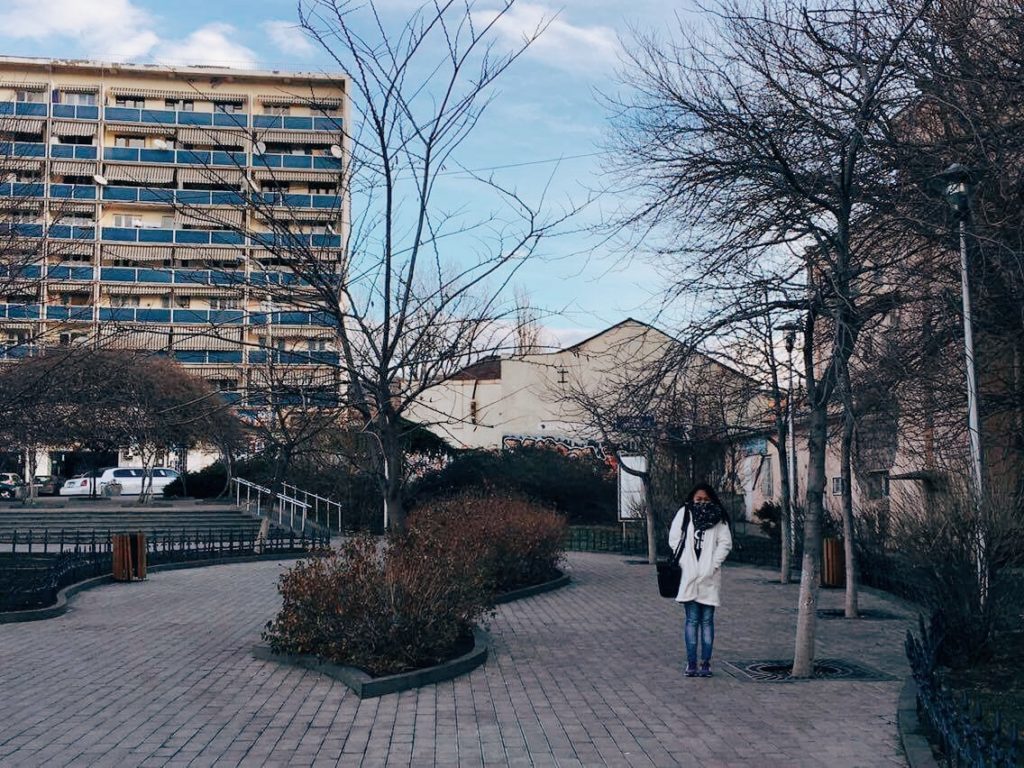 January 2016. I am always yearning to travel though I haven't been to a lot of places (yet)! I was browsing over the internet and I stumbled on a page about Tbilisi, Georgia. I have heard wonderful things about this lovely country. Right there and then, I convinced myself to give it a go! And no one can stop me! Not even my boss! Haha. 🙂 Me and my friend, Annie, booked a hotel for 3 nights inclusive of a free breakfast. And a week after, we have been able to find an air fare promo.
The good news here is that, Philippine passport holder who has a valid UAE residence visa is exempted from applying for visa requirements to Georgia. Number of days to enter Georgia without a visa is 90 days in any 180-day period.  How cool is that, huh?
When you travel, you get to know more about yourself. You get to discover the beauty each country has to offer. You would be able to interact with the locals, you get to exchange smiles or even get a hug with the people you just met for the first time. You learn new things and revel into an experience of getting lost while you wander and having the courage not to let fear succumbed over what you should do to get to the right destination.
I am so in love with this place! I was mesmerized by her beauty! I have listed some of the "first times" I get to experience here and some are my personal favorites that I will always remember until forever! 🙂
It's my first time being welcomed with a bottle of wine at the airport! Yes, wine it is. Only in Georgia the country not the U.S. state! Haha.
2. When I set foot in a land with a touch of "Europe" feels all over the place. Don't you know that Georgia is at a juncture of Western Asia and Eastern Europe as per Wikipedia?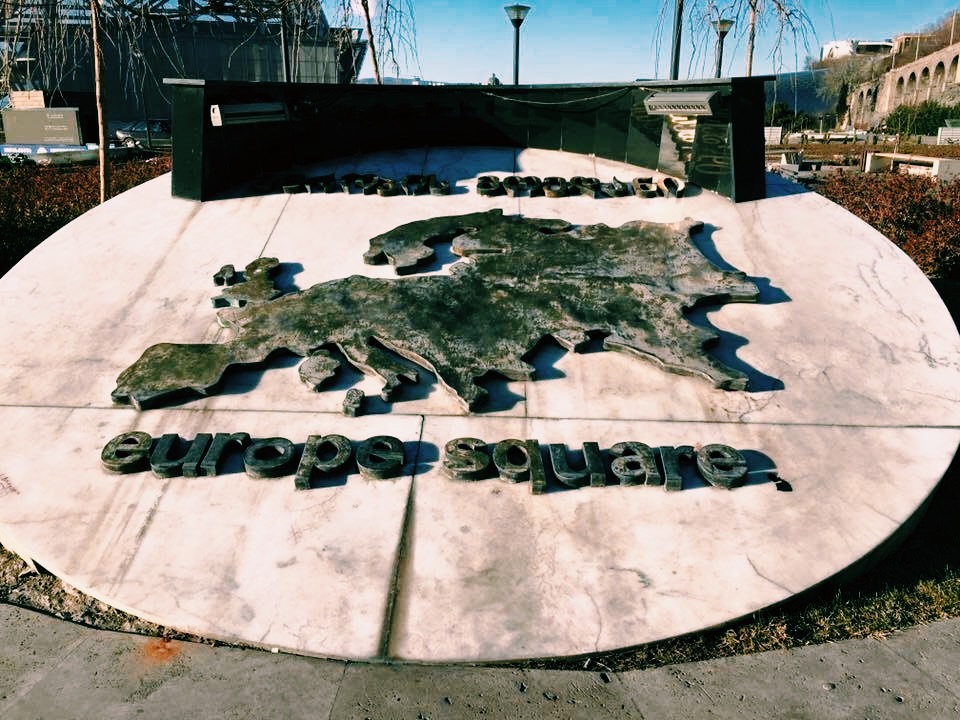 3. Had my first cable car ride! The experience was totally astounding! We took a cable car ride going to Narikala Fortress. Up there you get to see the big statue of the Georgian mother.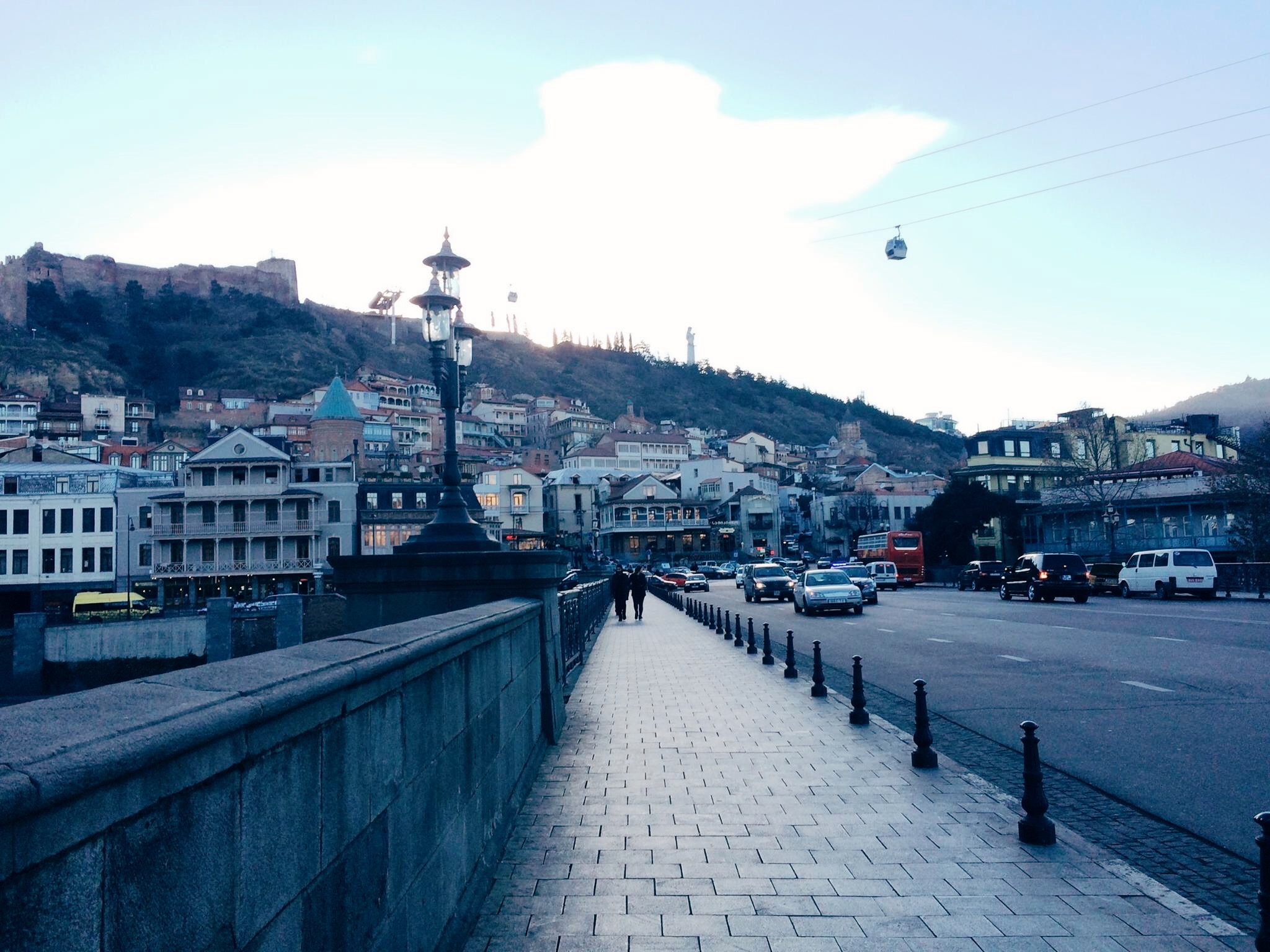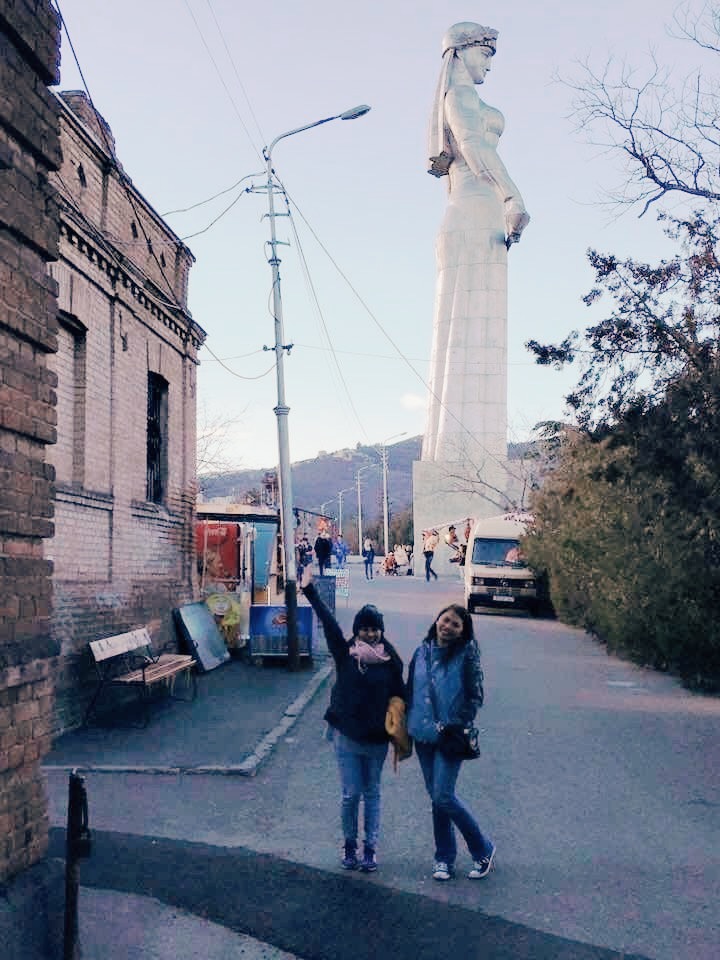 4. Had my first "snow" experience! People who live in a tropical countries such as the      Philippines, we always dream to experience on what it feels like to touch a snow. A REAL  SNOW! 😛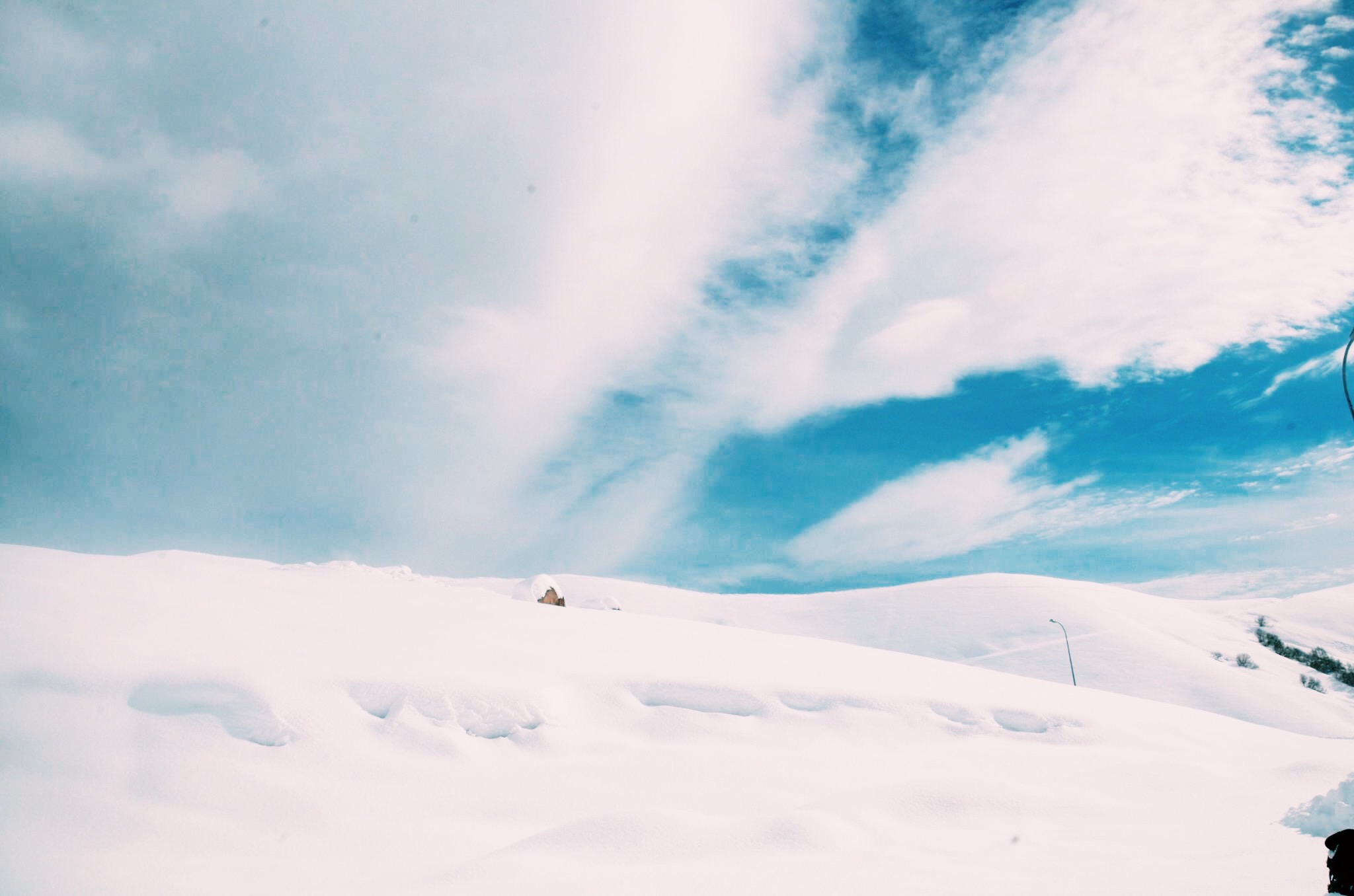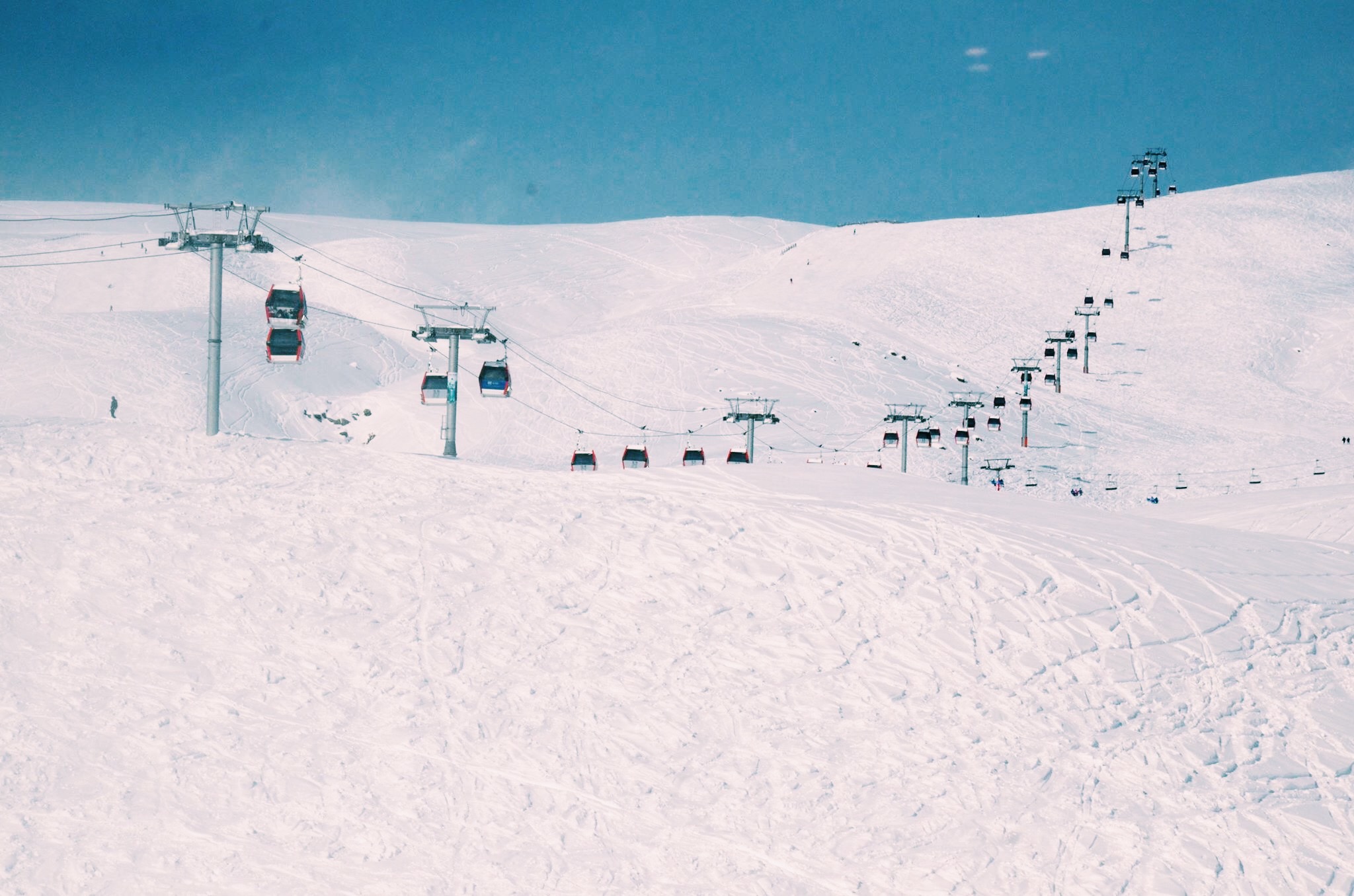 5. I am surprised by how accommodating and hospitable Georgians are. They were so welcoming and helpful too! I and Annie were standing at the bus stop with a teenager beside us. She turned to us and gave us her sweet smile and the next thing she did was giving us a very tight hug. It took me by surprise! Random people, rare moments, best day ever!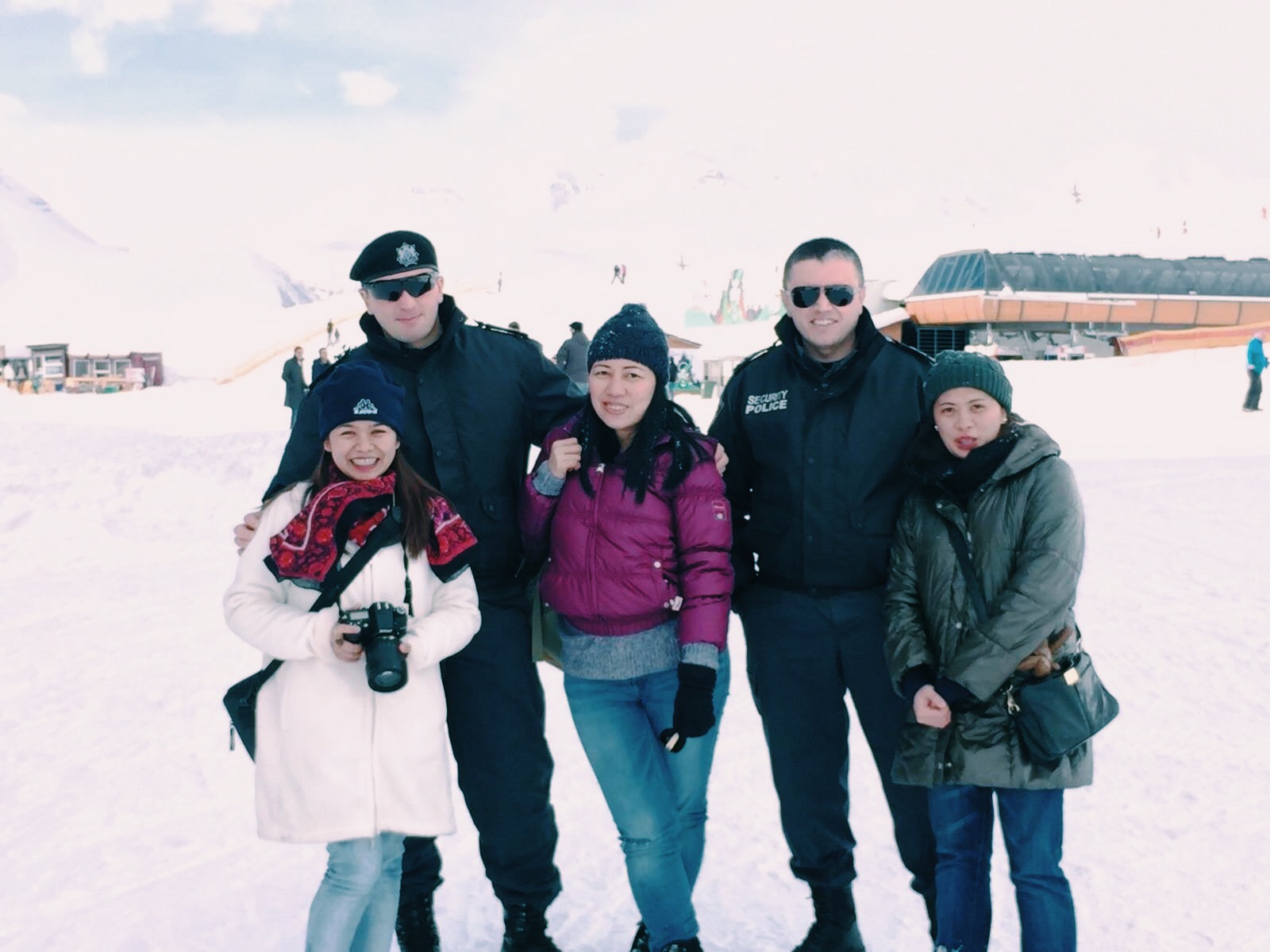 6. Their cathedrals and churches, castles and old towers, buildings and houses are distinct and with character.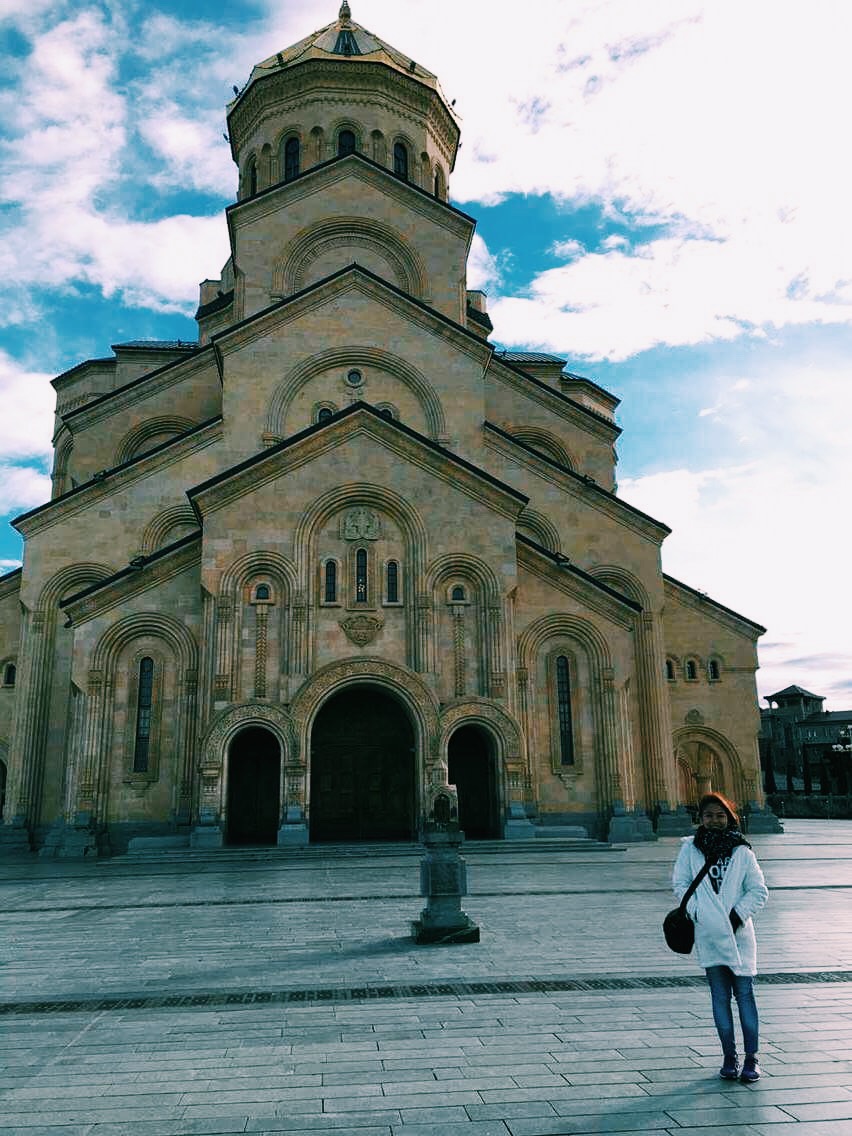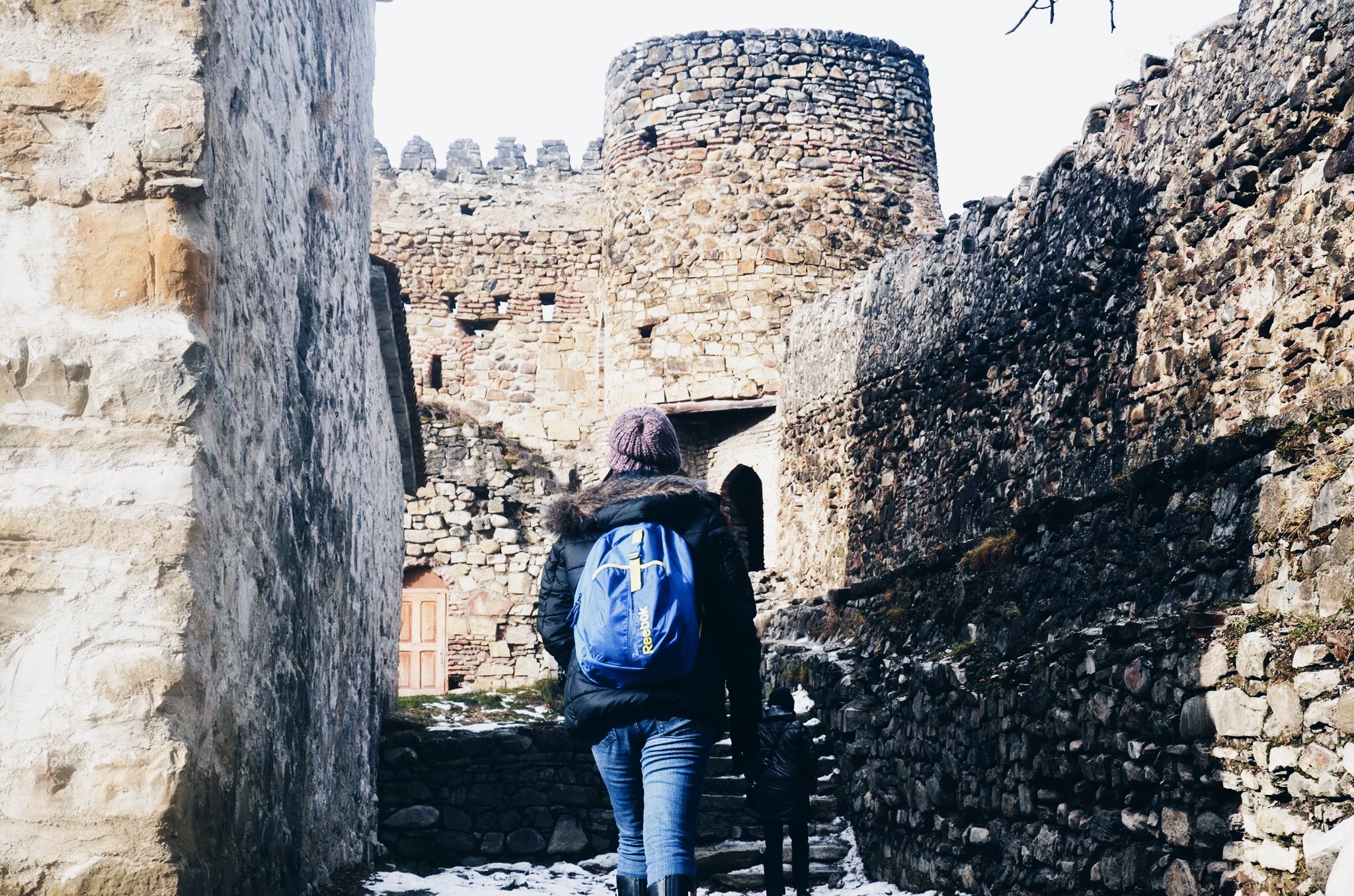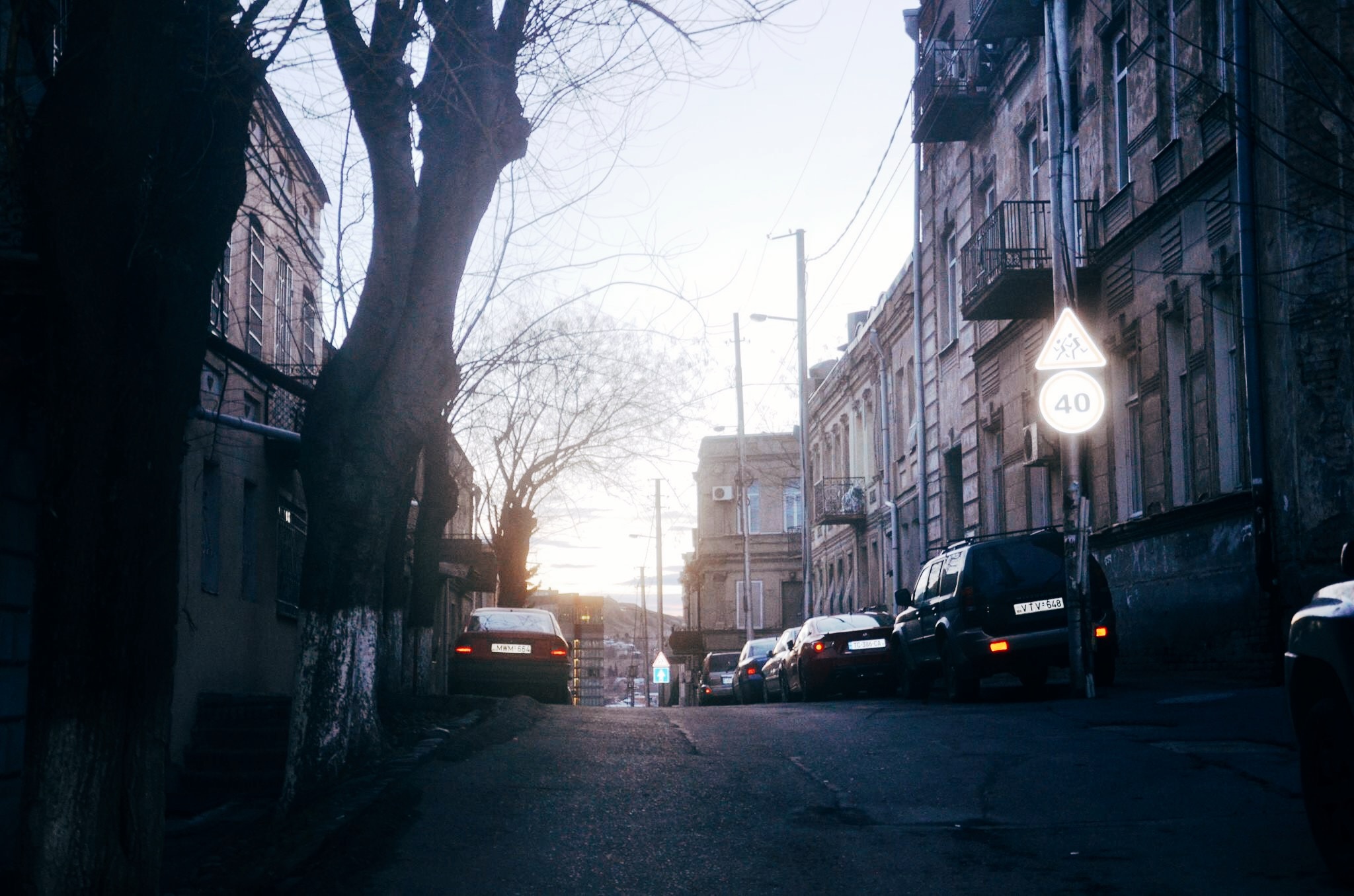 7. I am obsessed with Kachapuri! It is a bread stuffed with cheese and is considered as Georgian's national dish!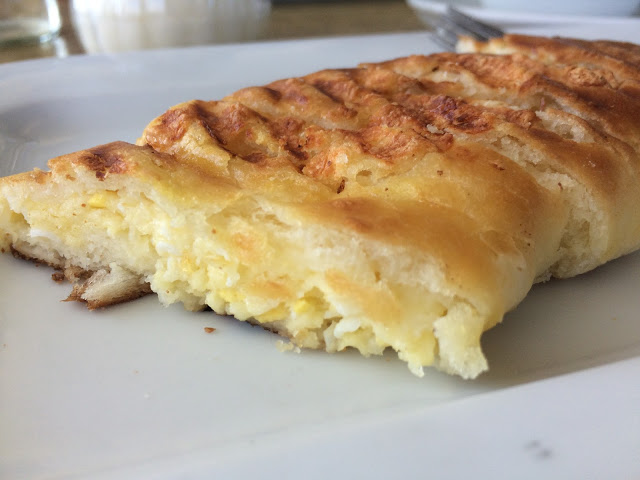 To sum it all up, I had fun! I know that this is just a beginning. I have more to explore and lots of places to visit to. It's not yet too late! I am just starting. Thank you beautiful Tbilisi for making this as one of my most memorable trips by far! And thank you Lord for letting me see your wonderful creations.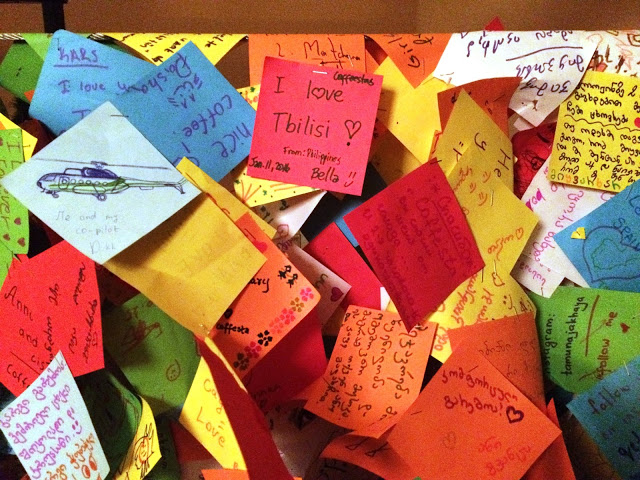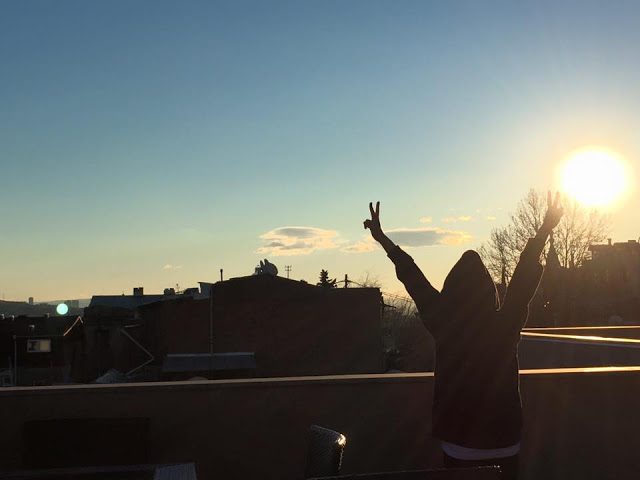 "And I am going to see the world"! One day at a time!