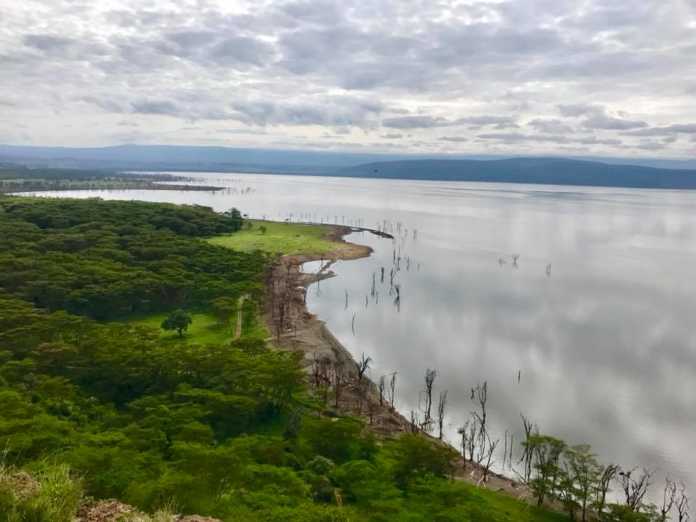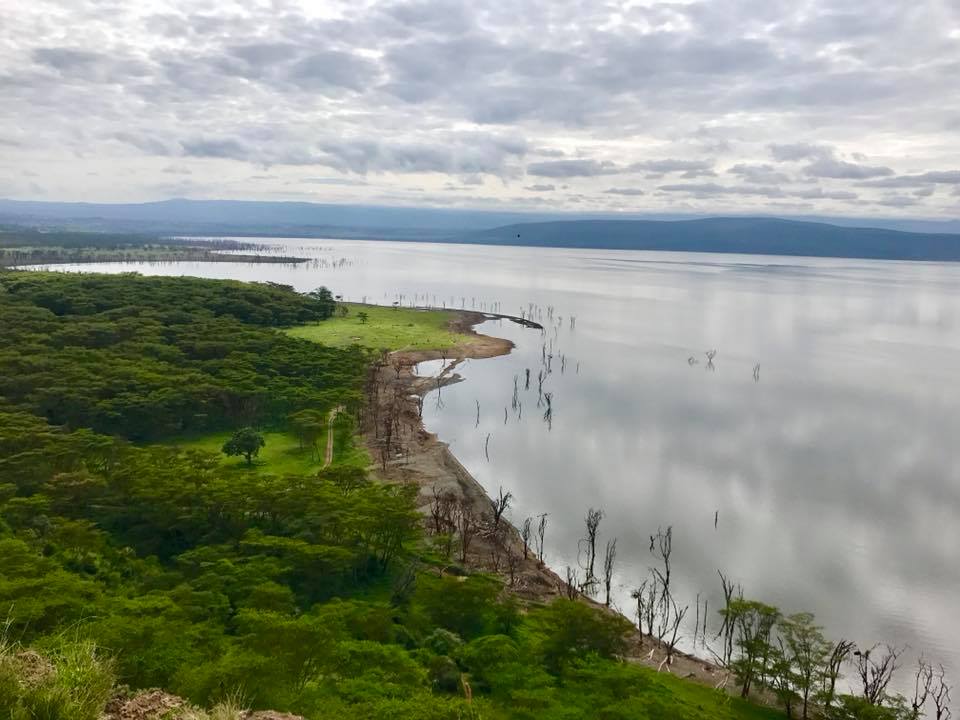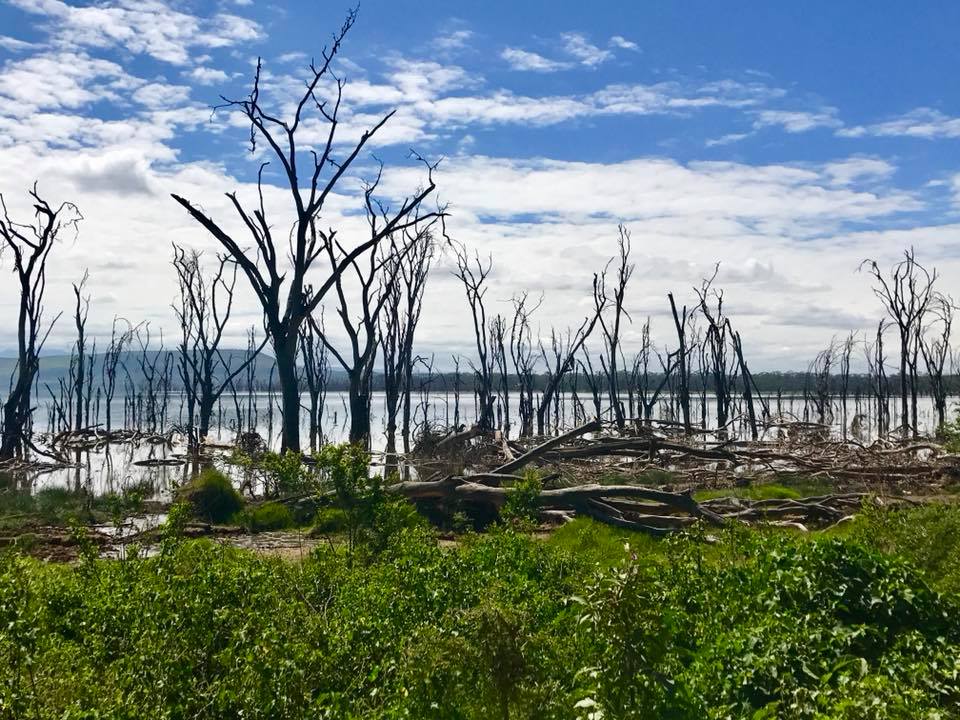 It was a good thing we did not skip Lake Nakuru. Although the main reason why we have squeezed it in our itinerary was because we wanted to see the flamingos so bad! But unfortunately, we weren't so lucky to see them at that time. A little disappointment doesn't hurt anyway. Michael explained why. He said many years ago, there were millions of flamingos swarming in this lake, but because of the rising of the waters in the lake in the recent years, it has affected these birds and left them with no choice but to flock elsewhere.
Nakuru in Maasai language means "dusty place". Lake Nakuru seems a small place to visit to but a laid back place like this gives us unpretentious vibe of deep blue and lush green scenery.
The whole morning was spent in Lake Nakuru National park. We were in no rush so we took things slowly and enjoyably. Maybe this is one of the reasons why I came to appreciate this itinerary. The weather I remember was a bit cooler, the ground was moist in a good way.  Look at how the animals take pleasure on the tranquility in this tiny part of the world. Out of the quietness inside the park, you hear the soothing sounds of these animals like the "coos" of the baboon, the sweet chirping of the birds. Yes, this place is also a home to a thousands of birds. Not only that, We have also seen lions here, and other animals we have seen in Masai Mara. We still enjoyed it as much as we did in Mara. Nakuru is also home for rhinos. We have witnessed how aloof and distant the rhino was. According to Michael (our driver/guide), rhino doesn't want anyone to get on their way. We saw two rhinos relaxing under a shade of a tree beside a hole with a water in it. A wildebeest, I bet thirsty, was approaching upon seeing the water. When they saw an animal coming, they stood up, trying their best to shoo the animal away. Territorial at its best!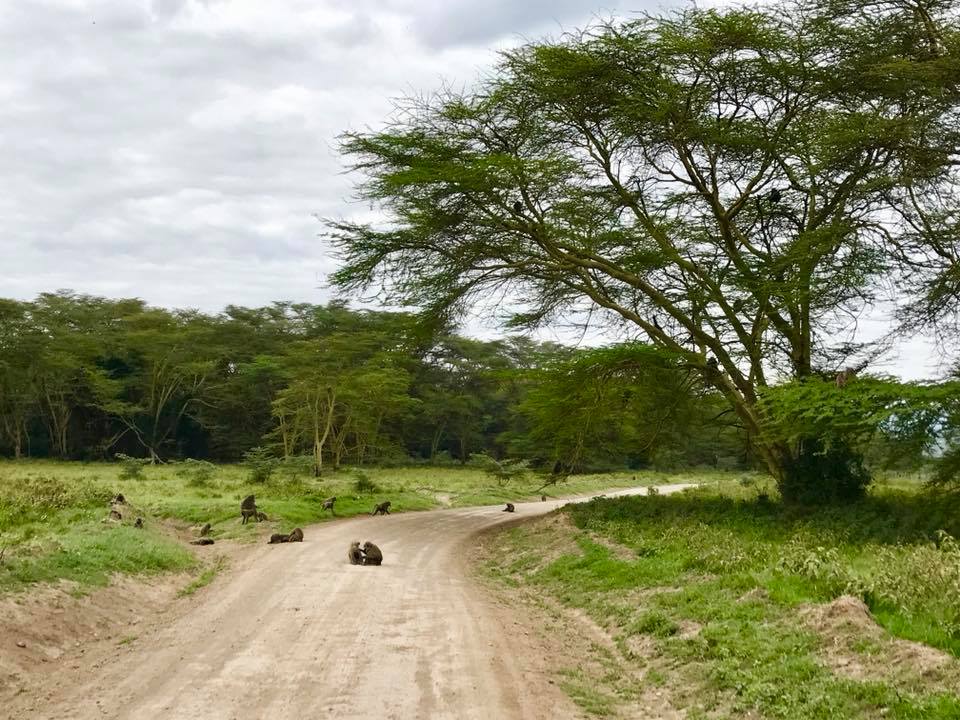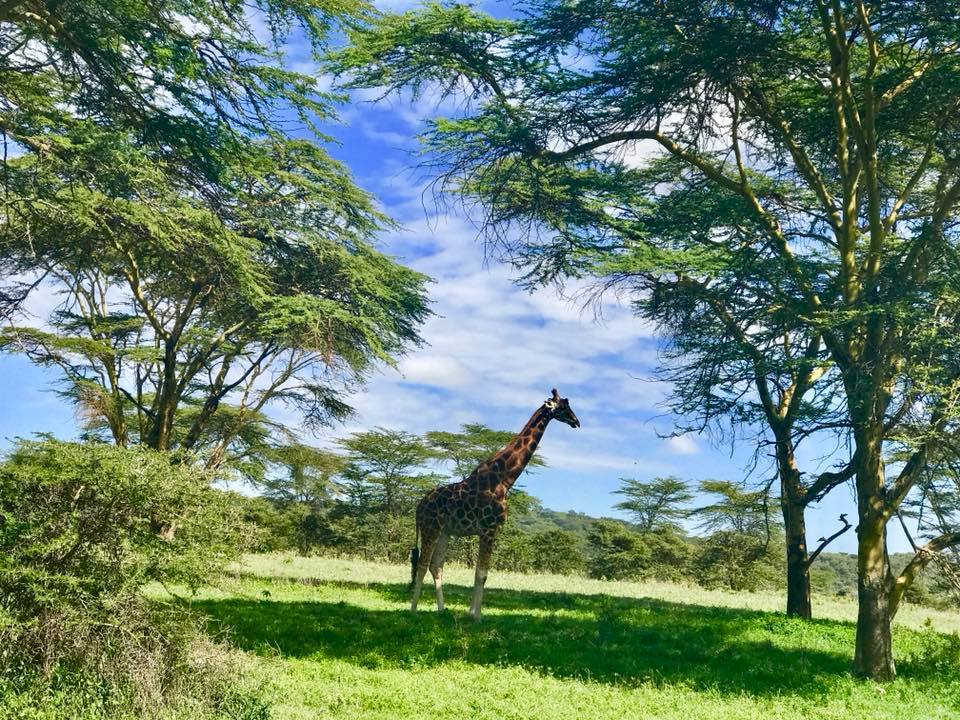 We never expected to see a waterfall inside the park. This is Makalia waterfall you see inside Lake Nakuru national Park. It is surrounded with trees which made the area cooler. And wildflowers are everywhere in this place.
And Michael has told us another important story about the photos below. It shows a rising level of waters. The cause is unclear. There are many suspected factors. Climate change, deforestation and the like. But it all boils down to one, to me, human activities must be the major cause of this change. If you can see the trees near the surrounding lake, you would be alarmed. If you look at the trees, they were bared, almost covered with waters. Others look like they are dying. The entrance going to the lake was also now covered with waters. I think this is alarming especially to the wildlife. Wildlife must be protected at all cost. It is their home. They should be taken care of. I hope the government would seriously look into this matter. I would sincerely wish that when I get a chance to visit Lake Nakuru again, I would see pink-covered lake, full of flamingos, waters are back to their normal level and wildlife are not threatened just like how it was today.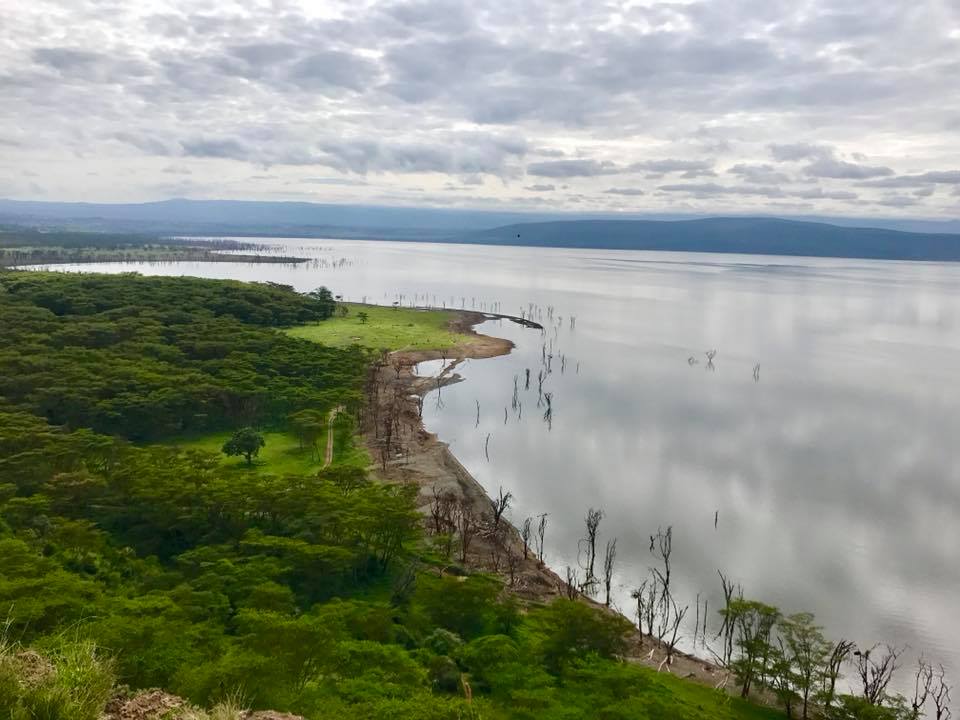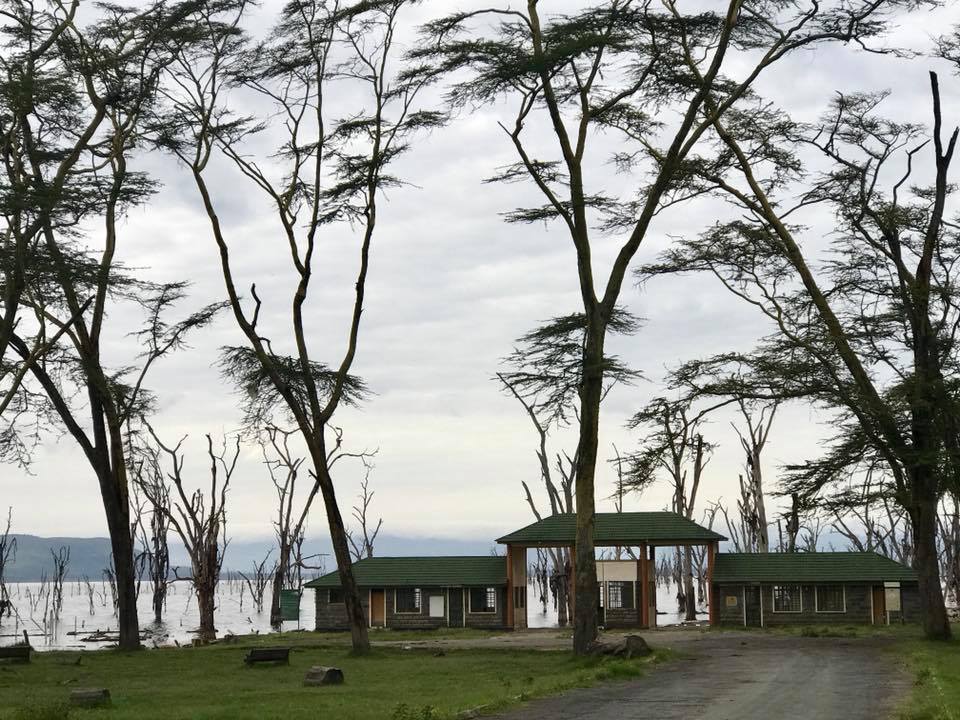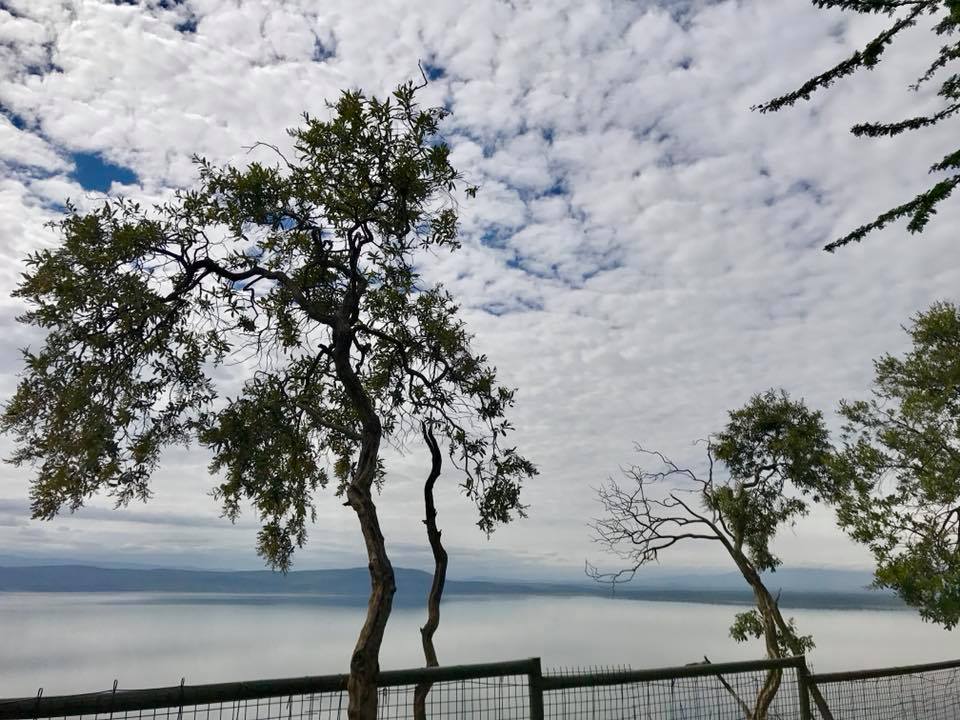 Were you also able to squeeze this place in your Kenya trip? Were there flamingos when you visited? How was it? Ahhhh, I'm jealous! Seriously! 🙁
Bella