Agreements were locked and sealed. Take note, bargaining plays an important role for travelers in Cambodia as locals tend to "overprice" everything. After those seem like an endless negotiation with the tuktuk driver, he then suggested that we might be interested to go for a sunrise tour at the temples, but I told him it might not be possible. I was dead tired from my trip since I arrived very late at Siem Reap. I need to recharge and a good night sleep is what I needed at that moment. He's going to fetch me and my friend at our hotel at eight after breakfast.
Have you seen the movie Tomb Raider? Are you familiar with Lara Croft? Well, Cambodia has risen to fame (I guess) when they had one of the scenes taken at the Angkor temples. Angkor in Khmer language means Capital City. Back in the old days, Angkor was the capital city of Cambodia, it was until 1842 Phnom Penh became the royal capital.
The temples of Angkor are religiously symbolic. It has been said that the carvings on the stone depict a story of their early days. The ruins were intriguing! When you are around Cambodia, do not leave the country not visiting these massive temples. Artistic is an understatement! It's enchanting!
So here's my take about this impressive temples. I didn't get to visit them all though. If you are really keen to check each one, I think you need to get a 4-6 day pass. I chose to visit Angkor Wat, Bayon and Ta Prohm, bought a 1 day pass for 20 USD.
Note: You should wear appropriate attire when visiting the temples. That means, no shorts and mini skirts. Tank top or any other revealing clothes are not allowed inside. I was one of those visitors who didn't get the memo and ended up buying a "sarong" on our way to buy a ticket pass. Lesson learned: Know the dress code! 🙂
Angkor Wat
I can't explain the feeling it brought me when I started to get a glimpse of the famous Angkor Wat. It was beautiful! I grabbed my camera and took a photo while still riding the tuktuk. Angkor Wat was constructed during the reign of King Suryavarman II – dedicated to Vishu, one of Hindu's supreme deities. You would never imagine hundreds, maybe thousands of tourists are visiting this place everyday!. It was huge! Fact: It is listed as Unesco World Heritage Site.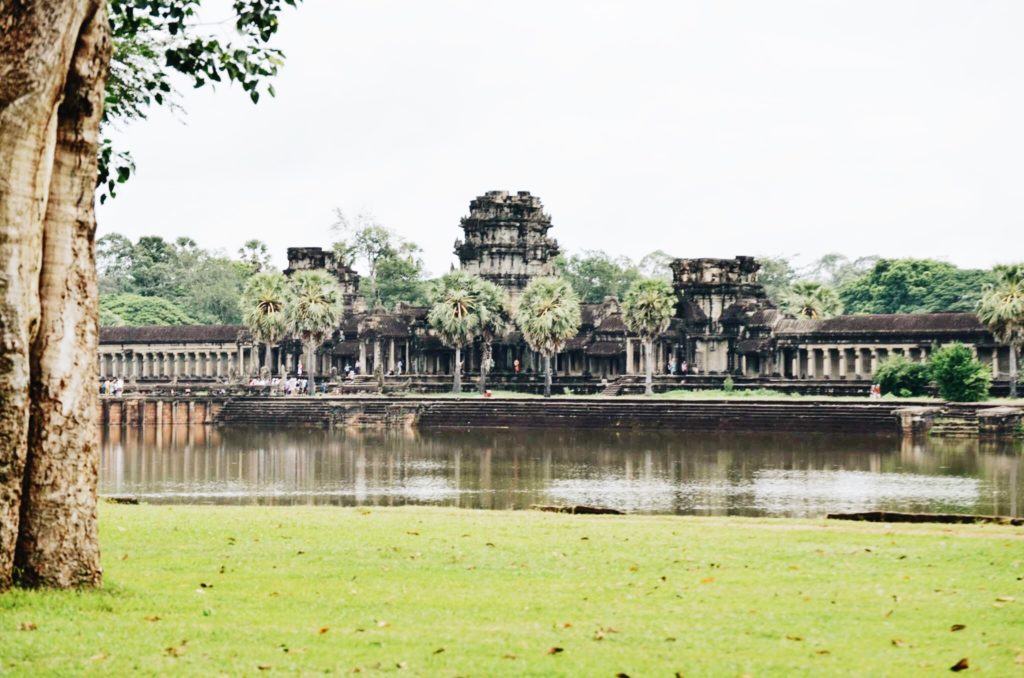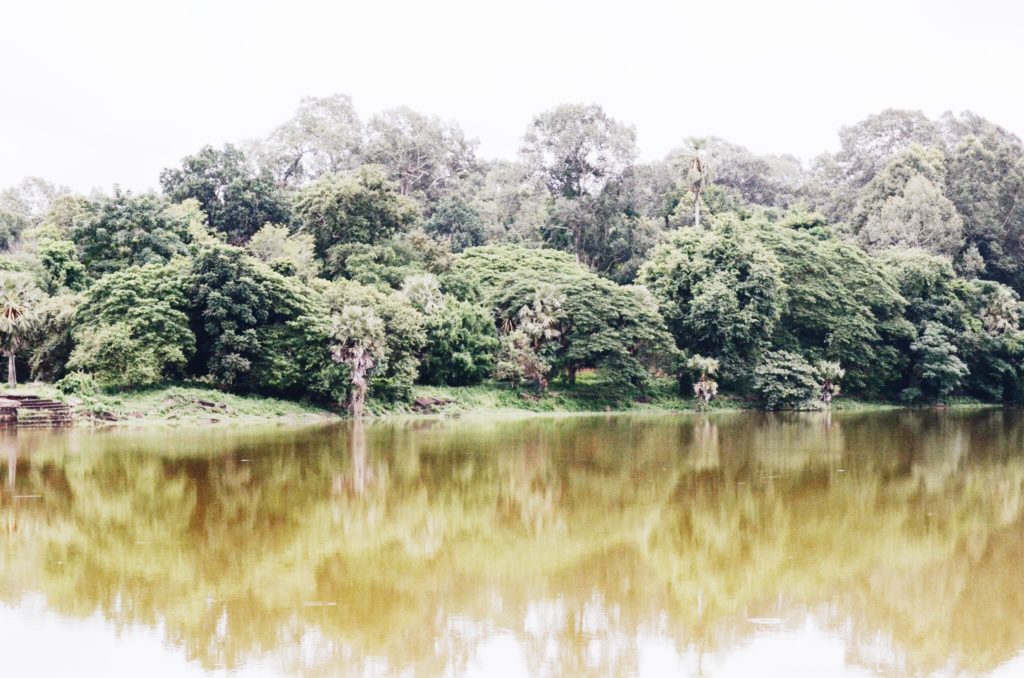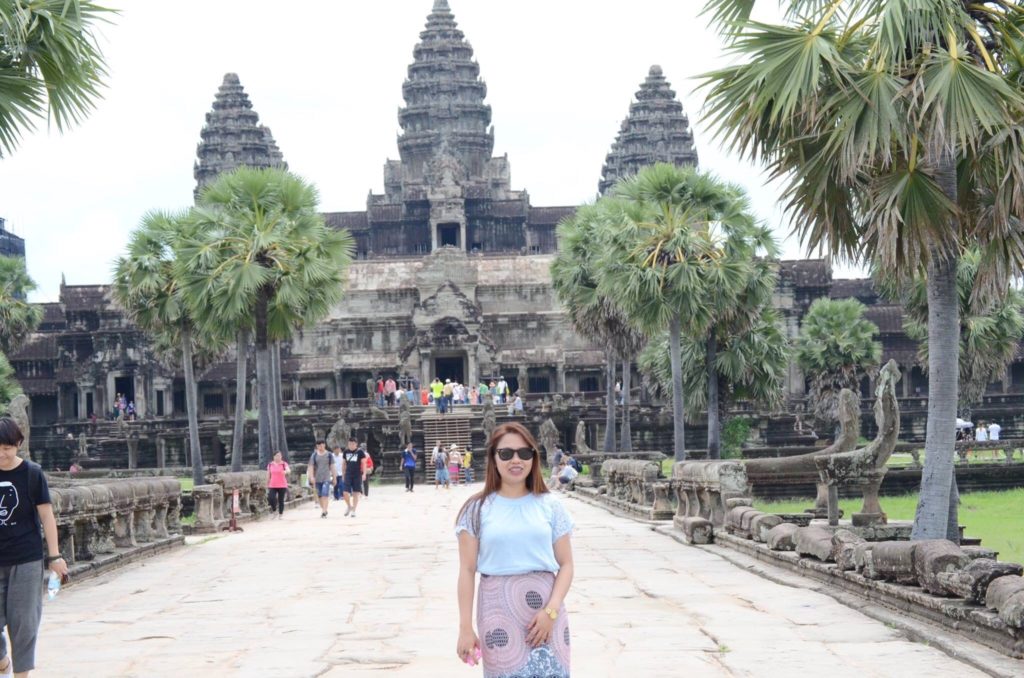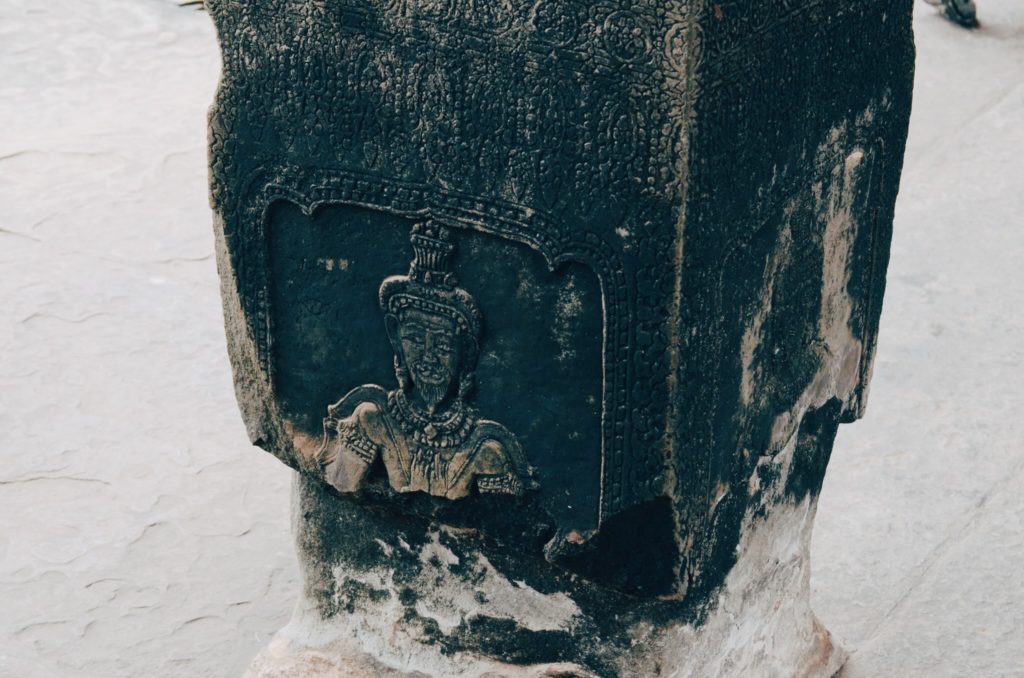 Bayon
I see stone faces smiling peacefully. Bayon is as beautiful as Angkor Wat. You could wander through temples (if you can stand the heat) and climb up to the top to see the faces of the Buddha statue which regretfully I wasn't able to do. The weather when we were there was insane!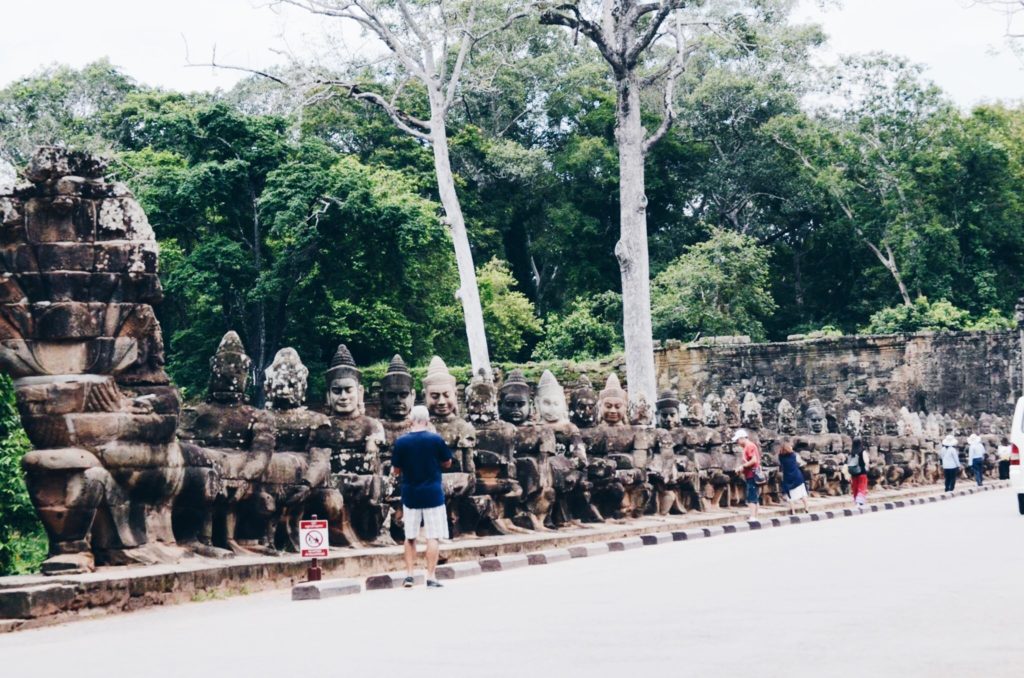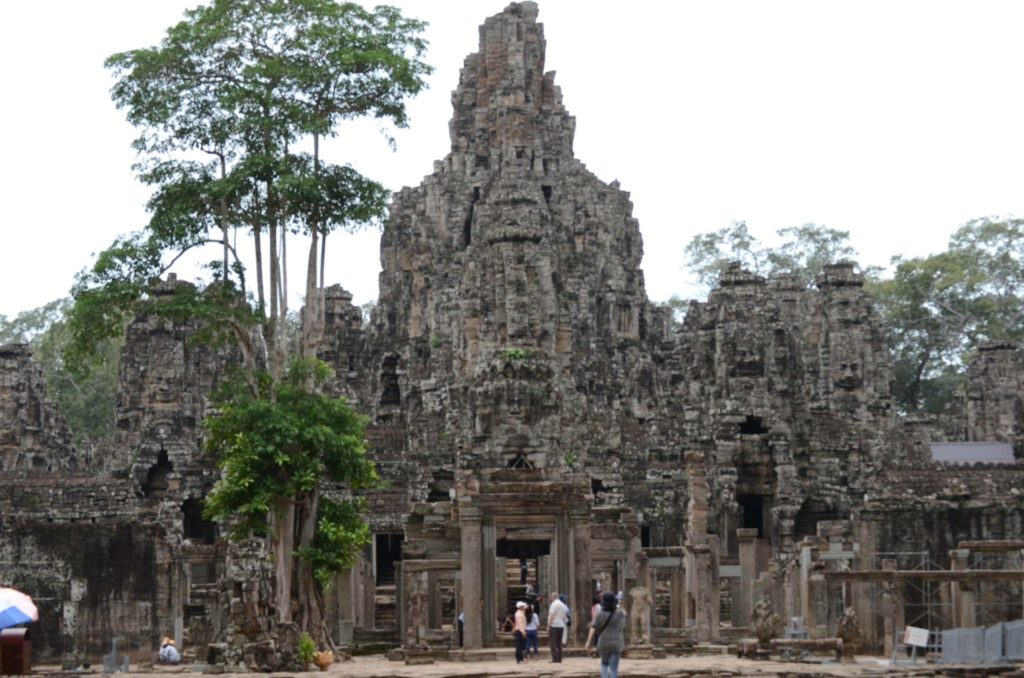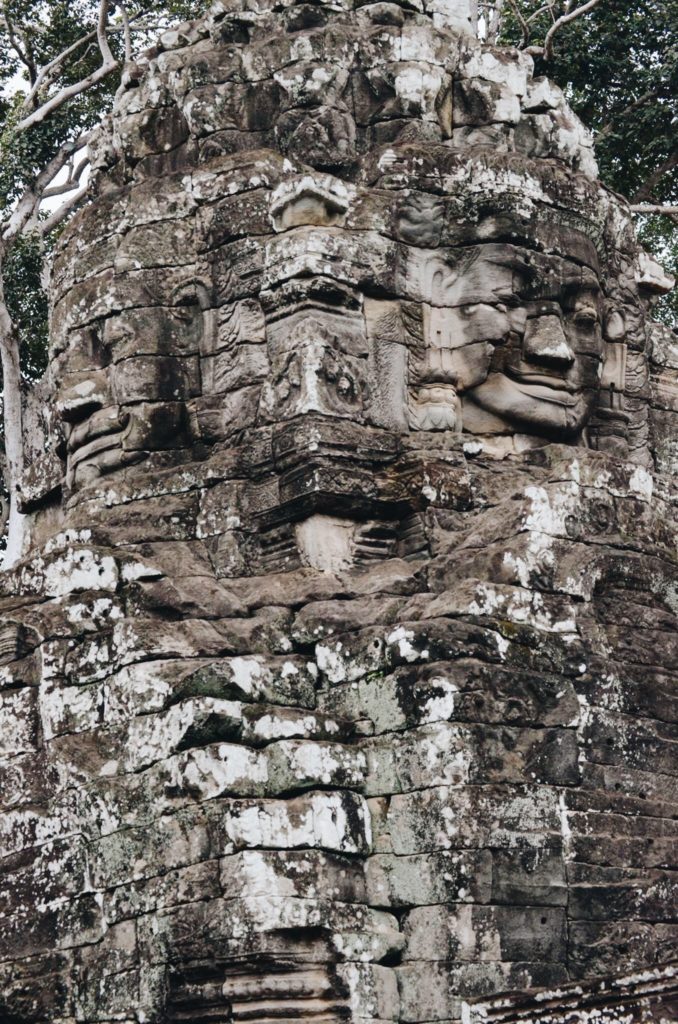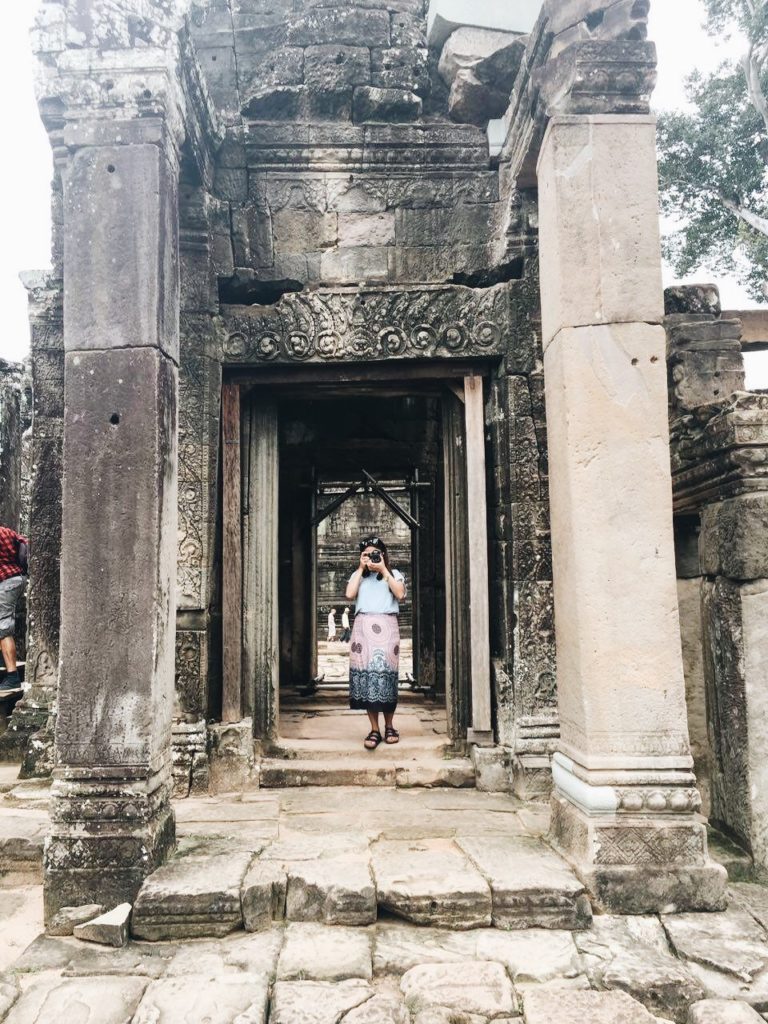 Ta Prohm
My favorite of them all! I was captivated by the temples at Angkor Wat, enchanted at Bayon's friendly stone carved faces but I was speechless when we arrived at Ta Prohm. This is one of the nature's inexplicably gift of wonders to humanity. It is mystical! I just loved everything about it. The long walks that I have had, the bulk sweat that I endured, the humid  air that's almost made me crazy have paid off. The roots and the ruins combined. Magnificent!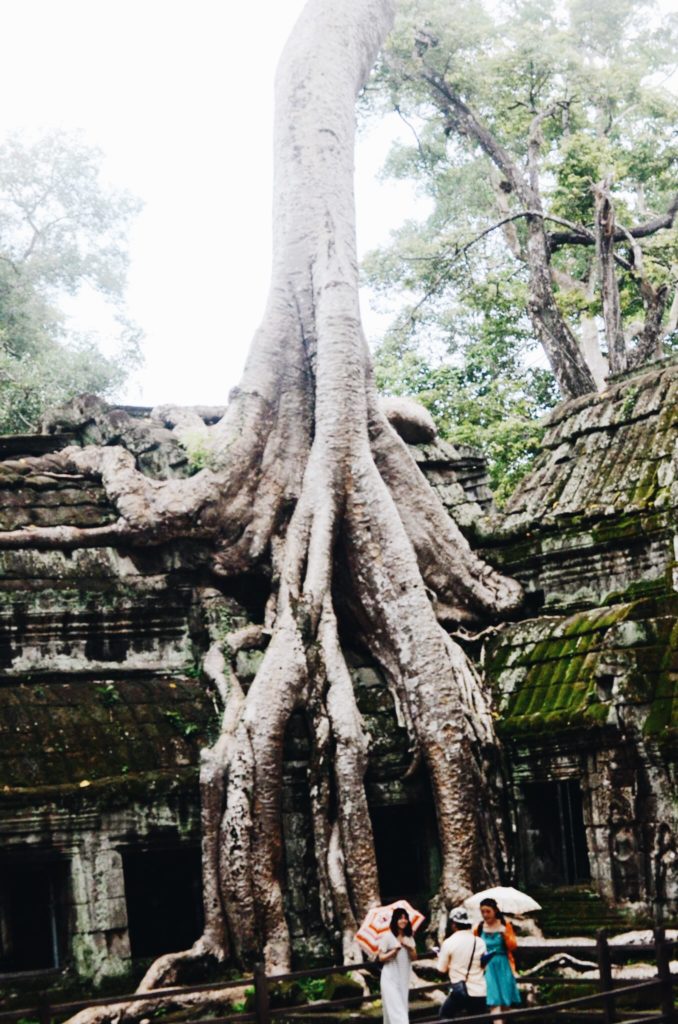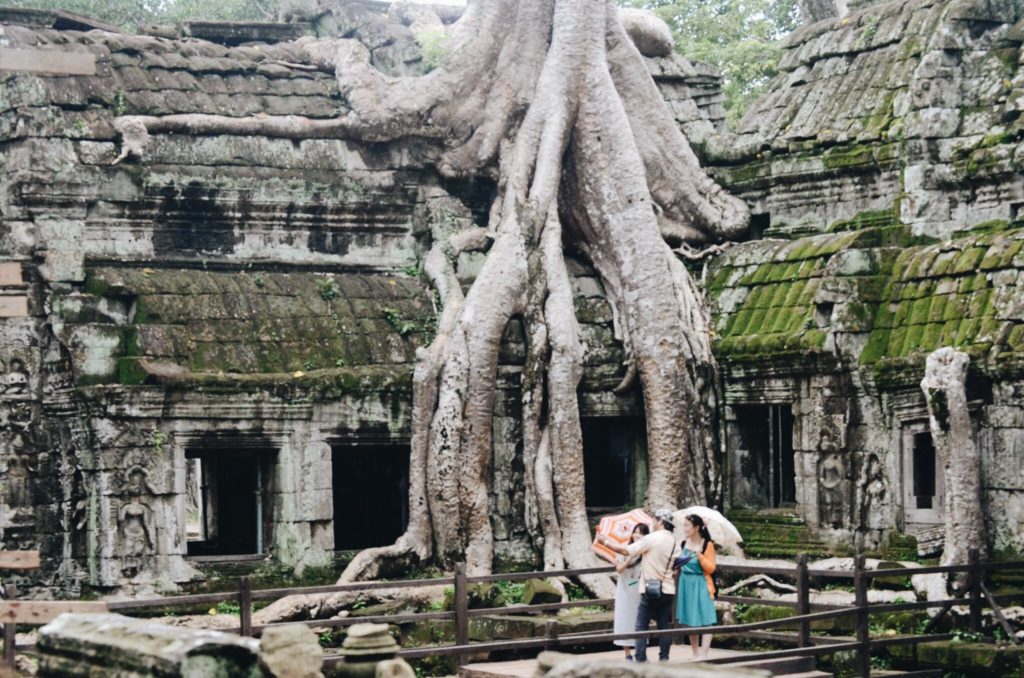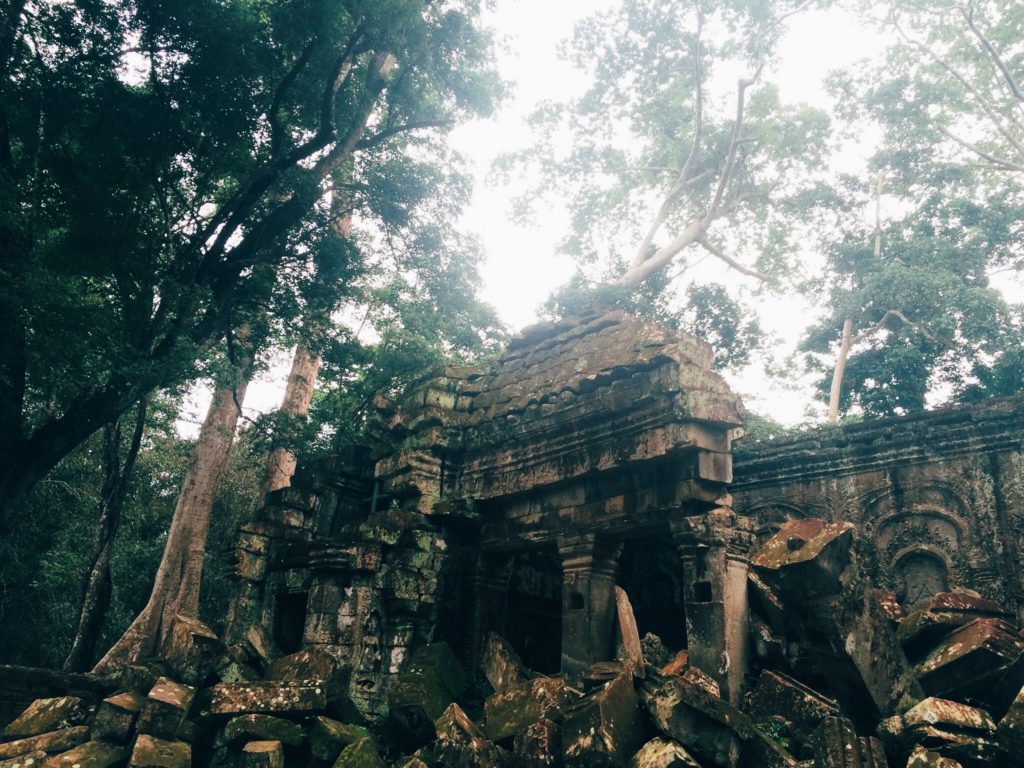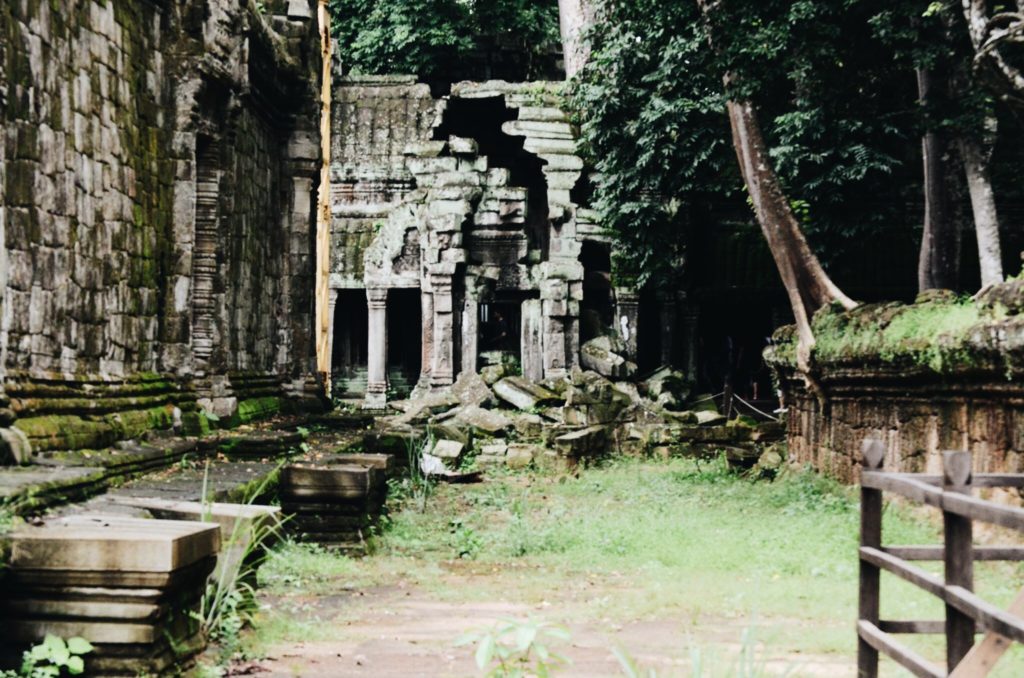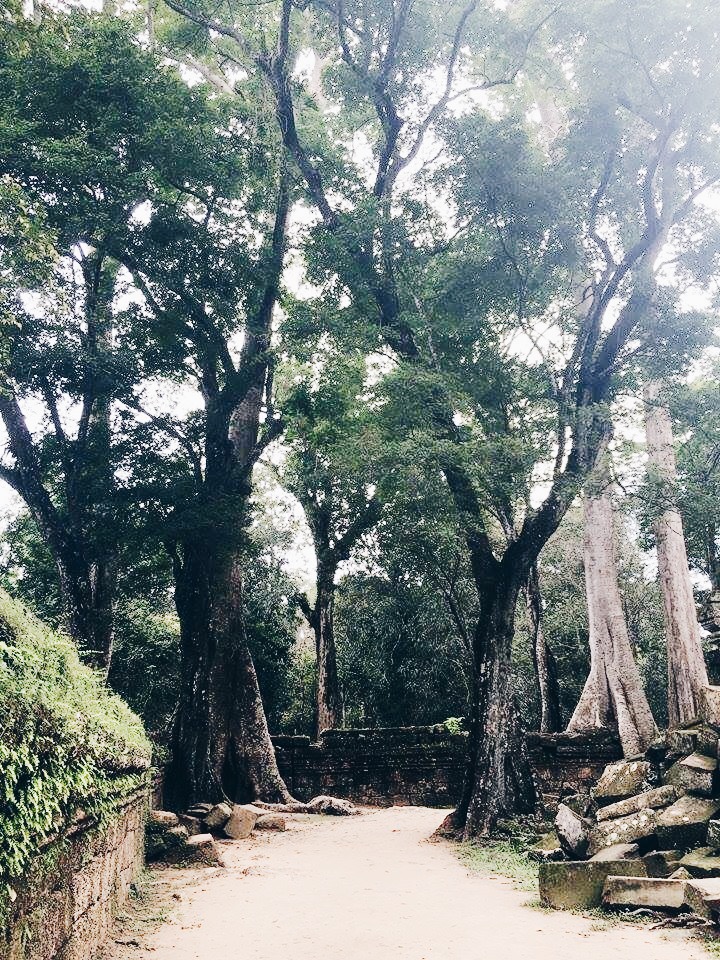 How about you? Have you been here before? Do you also have your favorite? I bet you do! tell us more about it! 🙂